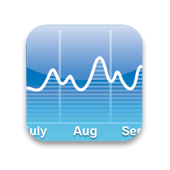 Marketing
PRICE: £dependent on contract
Marketing Strategy Assistance and Consultancy from in-house specialist team.
Contact Us
Marketing Strategy
A clear marketing strategy will be formulated with the Site Owners where all future promotional activities will be evaluated for best results, comprising:
Defining the Marketing Strategy & Developing the Business Idea
With the website in development, the initial aims or reach of the proposed new business may have changed.  A strategy is best proposed at this stage to better understand the potential of the business in the current market. Processes to monitor the effectiveness of advertising will also be suggested at the earliest stage, and sales forecasts will be studied to establish a projected marketing budget.
Using the Business Plan to Write the Marketing Plan
Returning to the initial Business Plan, amendments may first need to be made to match budget and timeline projections, and to fully perform a SWOT analysis (Strengths, Weaknesses, Opportunities & Threats).
Our team will advise and offer consultancy to help formulate the Marketing Plan, including considerations as to your Marketing Objectives (SMART – Specific, Measurable, Achievable, Realistic & Time-Bound), Online Threats & Opportunities, Customer Target Groups and Product/Service Lifecycle.
Special focus will also be made on the best Marketing Tactics to employ, encompassing: Product, Pricing, Place, Promotion, People, Processes and Physical Evidence.
Initial Market Research
Potential customers and customer groups will be identified and detailed, and compared with wider economic/demographic statistics.  All market research at this stage will be completed online and confidentially while the site is in development.
Competition will further be identified – locally, nationally, globally and online.
Price plans – possible suggestions as to the best price for popular products ranges will be offered compared with competitors.
Brand Awareness
In conjunction with our Branding Development stage, a set of brand guidelines will be to drawn up to explain how to use the logo, typefaces & colours to anyone using your brand in the future, especially in relation to trademark applications and print materials.
Suggested Advertising Avenues
There are a number of forms of advertising that could be used to increase brand awareness, ideally leading to future sales, yet there are a number that may not be appropriate for the target market or company.
Assistance will be offered as to the best methods to employ, for coverage and price, from methods such as Print advertising, Online/Digital advertising, Public Relations/PR event advertising, Telemarketing, Mass Media advertising and more.
Quantifying and Measuring Market Success
Website reporting tools will be employed to track the success of advertising campaigns – through the use of Google Analytics for PPC performance, to log-file analysis through accredited graphical software for hits/visits by date and time, by entry & exit pages, and even by country.