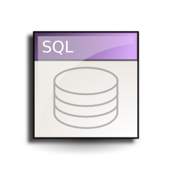 Database Development
PRICE: £dependent on features
Bespoke database development from our in-house specialist development team.
Contact Us
Embedded database development can give your website the cutting edge it needs to stand out from the online crowd.
We offer bespoke database solutions to suit our client's unique requirements, so it is difficult to explain the process as it is different every time!
Recently our team have completed work for NERAF to create a bespoke case management database system to enable them to have a "paper less" office – to remove the need to store records, that have been kept in storage in multiple offices, to an online system that can be accessed securely by verified members of staff from various locations.  The benefits are clear for all to see, and we have been commissioned to create further database systems for different tasks for NERAF and associated project teams.
At another end of the scale, we were approached by a previous client to create an Online Directory database site to hold business details, sorted by business type and area, that can be searched by users to find the right service they need in their area.  The site benefits from an extensive Admin control panel that allows complete control over the site – from simple listings management, to package prices, web page content edits, drop-down menu edits and much more.
If you wish to speak to our team about our bespoke Database solutions, please use the Enquiry form on our Contact Us page and we'll be happy to respond.