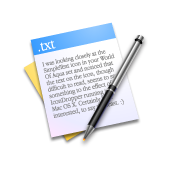 Maintenance
PRICE: from £40/hr
Professional Content Maintenance and Copywriting Services - from Online Products and Services to Social Media interaction.  We also offer an expert in-house translation service delivering proven and top quality results for all major European languages.
Contact Us
Where the web is concerned, "Content is key".  Whether it's to sell high-ticket items against the competition, to give information, to promote a positive image, or to help your site achieve the best search engine rankings, you need well-written content.
Copywriting takes a creative flair, a well rounded knowledge of the market, experience with search engine optimisation – and a little hard work.  That's where we come in.  We've written content for all types of website, in a large number of markets from anti-crime initiatives for the Home Office, to promoting designer Bathroom furniture and the latest smart phone apps.
We can do all the hard work for you – we keep your site fresh with new content, and can manage all of your social media campaigns with daily content to spark new comments and attract a stream of new users.  To enquire about any of our services, please send us a quick enquiry through the Contact Us button above.