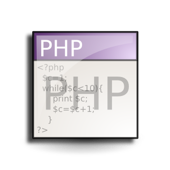 Content Management
PRICE: prices start at £2,500
Content Management Solutions from our in-house CMS development team.
Contact Us
Content Management Solutions
Content Management Systems, or "CMS", have been the big buzz word among the web community over the past few years, enabling site owners to quickly and easily edit text and image based content on their websites without learning html or other such skills.
What is a Content Management System? A CMS is a computer software system for enabling the addition, deletion and amendment of files online. A CMS solution is a specialist program that can be either stored on a client's stand-alone PC or Mac that has web access, or stored server-side where it can access the relevant site files directly. The level of control offered by a CMS solution is completely up to the client's discretion, so that only page elements within pre-defined editable regions can be edited upon request.
We are experienced at integrating systems into current site frameworks, as well as developing all our standard html and database websites with content management in mind.
Also, should a CMS not suit your office, our monthly maintenance options are very popular with our current clients, whereby for a standard fee each month (currently set at our hourly base rate of just £15/mth for database sites) we update and manage all content on our client's sites to their specifications to keep everything fresh and attract repeat-visitors.