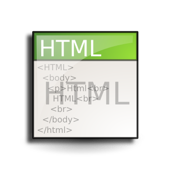 Brochure Sites
PRICE: prices start at £1,500
Custom made "e-brochure"-package websites from our award-winnning in-house creative design team.
Contact Us
Imagine having a sales member of staff that works 24hrs a day, 7 days a week – at prices so far below the minium wage it's criminal!  They never take a break, never go on holiday … and at all times display a professional image for your company.
What are we talking about?  A website of course!
How much business are you losing to competitors by having an out-of-date monstrosity undoing your good work and damaging your business reputation?  Or do you even have a web site at all?
For our e-brochure clients we offer a selection of design samples to your recommendations based around your chosen colour-scheme and preference for live examples.  Typically, as a benchmark, we use a selection of current websites that you admire to use as a guide for design preferences and our design ethic is "if you can dream it, then we can create it!"
Static menu pages will be created to assist users to learn more about the client's services, including for example: Home page, About Us, Image Gallery, FAQ, Latest News/Items, Blog, Contact Us, Terms/Privacy Policy.
Our sites come with 1 year inclusive web hosting, domain name registration (2 yrs) and 10 email accounts.  And our guarantee that you'll be happy with the results – or we'll keep working until you're happy with the finished design to your own unqiue requirements.
With prices this good, it's a steal!