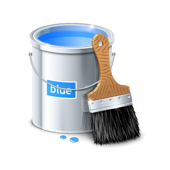 Branding
PRICE: from £750
Branding Assistance, Design & Consultancy from our in-house graphic design specialist.
Contact Us
Research Stage – First our designer will research similar business types and competitors and liaise with you directly before any design work is started.
Idea Stage – The actual design work itself is more of a step by step process where we experiment with different typefaces, colours and how they look mocked up on various marketing materials etc.
Development Stage – A series of designs are selected to best fit your requirements, and at this stage it is usually wise to start the logo design process.  Through a series of drafts the branding and logo can be finalised.
Brand Guidelines Assistance – A final step, depending on budget, would be to draw up a set of brand guidelines, to explain how to use the logo – typefaces & colours to anyone using your brand in the future, especially in relation to trademark applications and print materials.
All stages above include 1-1 phone calls and detailed discussions about the project.  All artwork is prepared in high resolution 300dpi for print and working files will be supplied to the client once work is complete.